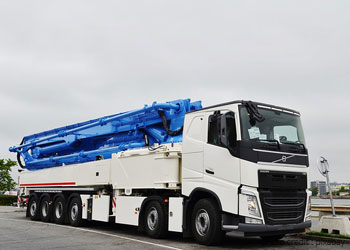 A concrete deposition is a vital thing and you must use a concrete pump service at your site. Both Boom Pump Service and Concrete Line Pump have their individual utilities and you must choose the correct service according to your requirement. Here we are discussing some key benefits of hiring a pump service for dumping your concrete at the place of the work!
Makes Manual Task Easy
Concrete dumping is a tedious process. If done manually, it requires a lot of human resources and manual aid. But a Concrete Line Pump service from ST CONCRETE makes this job easier, convenient and safe. A machine pumping ensures a no contact concrete placement and thereby reduces any risk of skin rashes or other health hazards. It also reduces on-site traffic congestion making the entire work process smooth and safe.
Get Optimum Work Quality
With a Concrete Line Pump, you can expect all that you want for an excellent site-work! You cannot get the same work environment with untrained labours and weak resources. Your materials are delivered and deposited at the exact place with zero wastage and delay.
Saves Time
A machine is several times more efficient and quick than we are and so taking the help of construction tools and equipment is a clever move. The pace that a Concrete Line Pump provides is way beyond expectations. If you conduct the entire concrete dumping process by employing manual labour, you not only exaggerate your time but also waste a considerable amount of effort on managing and controlling every move.
Value For Money Service
The wage that you would pay to your labours for the same service can be reduced drastically if you use a Concrete Line Pump from ST Concrete. The machine service comes for a fraction of the manual cost and gives you accurate and a faster deposition of concrete at the desired site. Low costs service increase your profits and brings in more revenue for your business.
Consistent Work Guaranteed With Concrete Line Pump
A machine never gets tired or never asks for a leave! With a Concrete Line Pump service, expect consistency in your site work. A work-in-progress without any hindrance is the key to the successful completition of any project and ST CONCRETE always gives you supporting construction supplies that make your work easy. With a concrete pump, you have complete control over the work process and can choose to start or stop its service as per your needs.
With ST Concrete by your side, you cannot ask for a better supplier of Concrete Line Pump and other construction material in the UK. We are the pioneers in the market with a list of elite clientele. We are a market name due to our fair work ethics and high-class professionalism. All our materials and services are fairly priced to give you value-for-money deals. Along with line-pump, you can also avail of other machines and concrete mixes for your work!