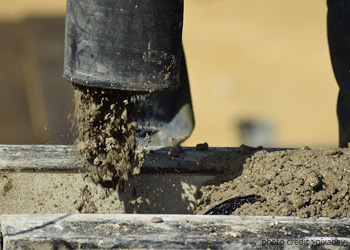 Are you in the construction business? Do you need some ready mix concrete in Hempstead at the best market rates? Are you dissatisfied with the poor quality supplies available in the market and want only premium quality concrete for your site? Then we can solve your problem. With S T Concrete, you need not worryabout quality or rates of your concrete supplies! We are the market leaders in the field of construction supplies in Hempstead, and our pricing and express service is our speciality.
Why Choose Ready To Mix Concrete In Hempstead?
Our ready mix concrete relieves you of the hectic process of mixing the cement, sand, gravel, water, additives to form a perfect mix of concrete that can be used for construction. The site already is a congested place with numerous construction equipment and hundreds of labours. So it is not a good idea to add more to the chaos and increase the work-load! You can simply choose to have ready mix concrete from the bestconcrete supplierin Hempsteadand save yourself some precious time and effort.
Advantages Of Using Our Ready Mix Concrete In Hempstead
Quality Assurance- Concrete is the building foundation of your structure! The difference in the ratio of ingredients in the concrete mix results in different strength and durability of the product. With ST Concrete, be assured of receiving custom made high-quality ready mix concrete in Hempstead that can help you build dreams.
Increased Construction Speed- With supplies from the top concrete supplier in Hempstead, there are no chances of delays or cancellations. Your supplies reach you at the right time and the entire work process is punctually executed. High-speed construction is only possible with ready mix concrete in Hempstead.
Cost-Effective- Looking for a high-quality, budget-friendly concrete supplier in Hempstead? We, at S T Concrete, assure you of fair pricing eliminating all unnecessary hidden costs and unethical charges. Our huge batch plant helps us to procure concrete supplies at a much cheaper rate and we pass on the benefit to our esteemed clients.
Less Pollution- Mixing concrete on-site is a lot of work. To add on to the woes, the labour dependency, the cost, the chaos and pollution all are the non-compatible factors that make ready mix concrete in Hempstead a better choice. The specialised plant mixing of the concrete causes less pollution and health hazard.
No Storage Requirement- If your site has limited spacing, how would you manage the storage requirement for different raw materials that are needed for concrete mixing. The huge mixing machineryis also a pain when it comes to installing and stalling.
Reduced Dependency on Labour- With our ready mix concrete in Hempstead, and our line-pump/boom pump services, expect less dependency on human resources thereby reducing the overall cost and management. With the best concrete supplier in Hempstead, expect ease, and smooth workflow!
To contact us for any details and queries, kindly visit: https://www.stconcrete.co.uk/contact