Barrow Mix Concrete in London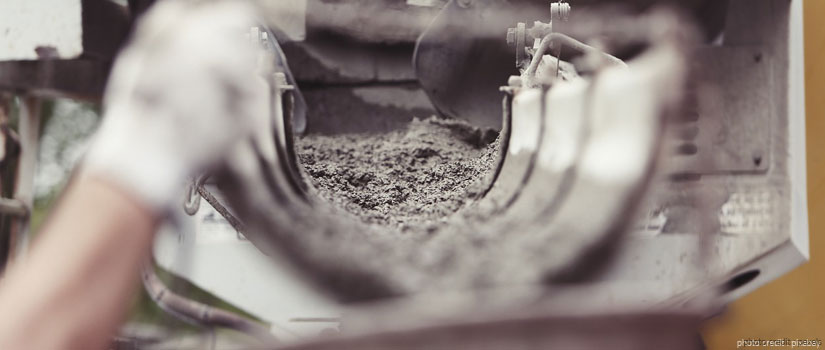 Mixing and pouring concrete for a full-scale construction project can be time-consuming. For sites that are inaccessible, availing barrow mix concrete is the best option. At ST Concrete, we are able to supply ready mix concrete in London and suburb areas. Our barrow mix concrete team skillfully provides products with zero wastage. Also, our technicians clean up all the mess after we complete the transportation of the concrete.
ST Concrete provides barrow mix concrete for both commercial and domestic sites. We ensure quick and reliable service at an affordable price. While ready-mix concrete service includes onsite production, most suppliers entail a minimum amount of supply before they reach your site.
At ST Concrete, we're here to fulfil our customer's requirements. We don't run any such minimum supply when it comes to barrow mix concrete in London. We provide a range of services. However, when it comes to excellence, we give you the best product.
Quick Supply Service
Construction work requires non-stop concrete supplies. In case there is a transportation issue, the overall outcome may face a dead end. On the other hand, poor communication or a lousy supply track record can make you want to seek service from others. At ST Concrete, we're a leading ready mix concrete supplier in London.
We make sure that you can avail of our barrow service 24x7 as per your requirement. We are flexible, and our technicians are always ready to serve you. If you plan to hire barrow mix concrete supply in London, you should definitely count us in.
Our Transportation Facility
As a leading barrow mix concrete supply company based in London, we offer top-notch transportation service. All the vehicles that we ply comply Euro ⅚. As these trucks are environmentally friendly, we can reach out to any corner across London.
Similarly, some areas may restrict heavy vehicles like concrete supply trucks. To sort out these matters, we have a specialist team on standby. There are many options you may go through when availing of our service. You can either let the vehicle stay away from the restricted area and get wheelbarrow service or avail pump supply.
Supply As Per Your Requirement
We deliver concrete of the highest quality. Likewise, ST Concrete meets all your expectations when providing supplies. As we operate in London and nearby areas, we are very much used to rules and regulations as mentioned by the local body. To make service more swift, we operate in a way that may not bring a concern to you or your neighbours.
Our products can be utilised for several objectives regarding the concrete supply, i.e., driveways, patios, footings, building foundations, and more. Still, we recommend having a brief chat with our technicians in order to receive the best products.
Economical Service
ST Concrete ensures barrow mix concrete supply at a budget-friendly price. Unlike other service provider, we're are here to make your life more simple and easy. Therefore, we make sure that our customers incur less cost as compared to others. Meanwhile, ST Concrete includes the latest concrete manufacturing machines. As a result, we're able to gain maximum productivity. Also, our charges are pretty affordable if you compare them with our competitors.
Get Set For High-Grade Supply
If you are looking for high-grade barrow mix concrete in London or suburb areas, you should definitely contact ST Concrete. We sell concrete by volume; you need to acknowledge areas of fill. The costs differ as per the area and type of service you go for.