Mix On Site Concrete in London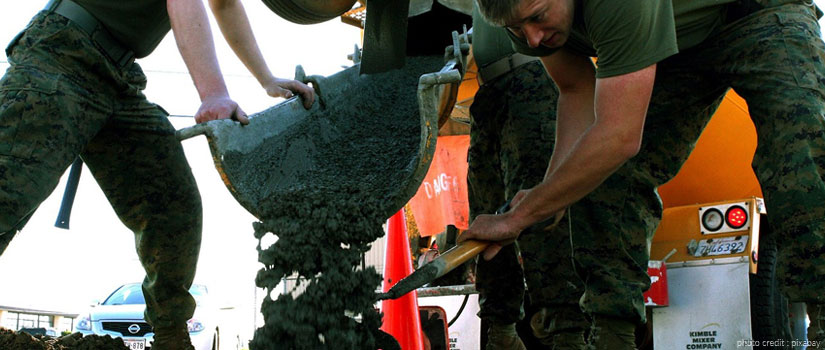 ST Concrete specializes in supplying freshly prepared mix on site concrete in London and nearby areas. We ensure the correct grade of concrete supply as per your requirement. Whatever be the need, ST concrete can deliver a mix of various concrete strengths at a go. This allows the composition of the mix to be upgraded at immediate notice. We use the efficient and cost-effective method when producing on site mix concrete in London. ST Concrete brings you the finest grade of concrete at an affordable price.
Packed Up Benefits
ST concrete is a ready mix concrete specialist. We provide the quickest and convenient way to deliver and lay concrete at your site. Earlier, builders and contractors needed to mix up concrete on their own. This was pretty expensive. Likewise, there was no guarantee of quality as these were performed manually.
Availing mix onsite concrete supply provides you the upper hand. Getting the concrete requirement mixed and laid on site means no running around and ensuring everything is perfect. At ST Concrete, we do all those things for you, provided you offer us your requirements.
More Than Concrete Mix
ST Concrete includes a highly sophisticated concrete production unit. However, we ensure a personalized touch with 24x7 technical expertise. We're able to provide every customer an appropriate solution. We can help customers get their needs at the earliest. Also, the all-in-one service covers production, transport, supply, and mixing from a single-vehicle. This means you don't need to hire separate supply pumps or ask for help from your contractors.
Vehicles
ST Concrete ensures quick service. Once your book our facility, team ST concrete quickly serves you with the concrete supply's formal requirement. We also have straight pour and mini dumpers. For inaccessible areas, we can provide wheelbarrow service.
The computer-controlled vehicle delivers batching standard plant concrete. This technology is superior and ensures high-level supply in the shortest time—the fully experienced team helps you meet all your concrete requirements. The modern vehicles come with close proximity mirrors, reversing cameras, warning lights, and alarms for a healthy concrete supply.
Concrete Supply For Any Size
ST Concrete delivers high-quality ready mix concrete meeting all the regulations. We operate in London and nearby suburbs. The ready mix concrete we supply can be used for various purposes, i.e., driveways, patios, footings, building foundations, and more. However, we recommend consulting with us. We provide flexible appointment times.
For domestic projects, we usually include
Foundations for patios
Foundation for single/double-story extension
Garden wall or shed and many more
For commercial and industrial purposes, we get the batch in the desired amount and quality. With our exceptional team, modern transportation service, and concrete pump fleet, we're the one you've been looking for.
Affordable Service
At ST Concrete, we supply freshly prepared on site mix concretein London and nearby areas at the cheapest rate. We run top-notch machines, which enhances our production efficiency. This has helped us provide service at competitive rates.
As we sell concrete by volume, it is necessary to acknowledge the areas of fill. Here the prices may vary as per the location and the type of service you avail.