Mix On Site Screed in London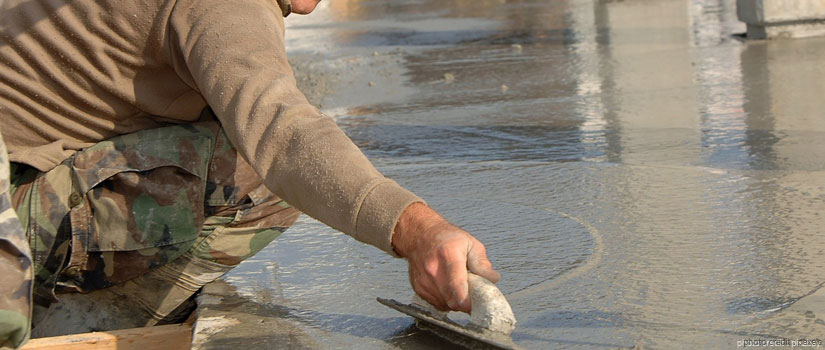 Concrete screed is applied for topping the concrete floor. The durability should be such that it withstands the impact of heavy footfall. Also, screed enhances a pre-existing floor's appearance and further provides a solid base for flooring applications like tiling, parquet, linoleum, and vinyl flooring. The latest function of screed flooring is the addition of underfloor heating.
Screed is made of a thin layer of cement paste mixed with finer sand and aggregates. While concrete screed needs to be exceptionally durable, finding the right on site mixed screed supplier in London is where the real deal begins.
<
At ST Concrete, we provide high-grade on site mixed screed in London and suburb areas. However, screed comes in different ranges. Now applying a screed totally depends upon the type of construction your contractor runs. What you need to ensure is the correct selection of the supplier in order to receive high-grade service.
High-Quality On-site Mixed Screed
ST Concrete supplies the best quality mixed screed in London. We never negotiate when it comes to the preparation of high-quality screed. Our production guarantees a smooth surface finish which is perfect for both residential and commercial customers. You may either apply solid in-situ concrete ground floor slab or onto perhaps precast concrete floor unit.
Apart from screed supply, ST Concrete provides 24x7 technical consultancy. We serve our customers in every possible way. Also, the quality of service is exceptionally reasonable. With our quality presence in London and nearby areas, we can serve you the requirement as per your need.
Benefits of On-site Screed Mixing
On-site mixing of concrete comes with packed-up benefits. Apart from fresh preparation and supply, on screed mixing include
● Flexible Service
Even if there's a sudden change in planning, on-site mix screed proves to be helpful. Any change can be processed on the site. Mixing can be done either manually or automatically; therefore, clients have access to supplies. Depending upon all the possibilities, various methods can be adapted to carry out the mixing process.
● Budget-Friendly Service
On site mix screed generally doesn't require premium machines or factory involvement. Therefore this cuts down the charges. While transporting the ready-mix to the site can take the lion's share, on-site mixing does not require those overheads. As a result, this makes it quite affordable.
● Experts Onboard
Experts carry all the mixing-related works out. They go through the details of your project and then formulate a plan. Also, the same mix may not be applicable for all types of construction. Therefore, here is why structures need experts' input.
Our Vehicles
All our fleet is compliant to Euro ⅚. There are economical and environmentally friendly. Also, these vehicles are versatile and maneuverable, i.e., they have access to difficult to reach areas.
For supplies situated in complex areas, logistics can be quite a hurdle. However, ST Concrete includes specialists who are equipped to deliver the best quality supplies right on time.
Why ST Concrete?
For all your floor screed requirements, team ST Concrete ensures a dedicated delivery slot. You need to pay only for what you order. We've repeated customers due to refined quality service regardless of the size of the flooring area or the purpose of the screed.
Having led the market for a substantial time, we ensure the best possible concrete screed for a spotless flooring service.