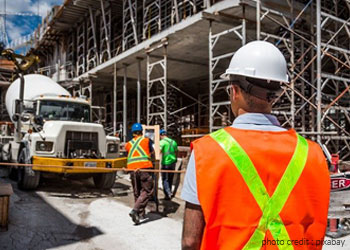 If you are into the construction industry, you must agree how difficult it is to procure materials and equipment under your budget. Getting premium supplies at an affordable price is quite a challenge and this surges the overall costs and reduces your profits. But ST Concrete is one such supplier of Concrete Mixer On-Site, ready-mix concrete, screed mix, concrete pumps, and many other construction supplies that eliminates all your concerns. Along with the construction materials, you can also get concrete mixers and other necessary construction equipment at a fair price.
If you are the one for whom on-site concrete mixing is the grab, then let us tell you that we got efficient Concrete Mixer On-Sitethat can be procured on rent. These are the perfect selection if you want a homogeneous mix and that too freshly churned concrete at your own site. These are compact, space-saving, and highly efficient. Let us have a look at the types available:
Batch Mixer
This is the most widely used Concrete Mixer On-Siteand you can obtain your requisite mix in small economical batches. This eliminates wastage and gives you complete control over the production of the concrete mixture. The mixing drum rotates at an adjustable speed and you can pour all your ingredients in there and get a perfectly blended mix that is discharged after the mixing process. You can avail of drum type mixers or pan type mixers in this category.
The drum mixer is also available in various shapes, tilting angles, blade sizes and that decide the efficiency of the mixing. On the contrary, the pan-type mixer consists of a flat pan with rotating blades that scrapes the concrete and churns and mixes it to perfection. Both of these Concrete Mixer On-Siteis perfect and gives you the desired result. You can discuss your requirements with our executives before opting from these two kinds of batch mixers.
Continuous Mixer
Unlike the Batch Mix, there is no halt in a continuous mixer and you continuously get your concrete mix until there is a final work break. For very large projects where there is a huge demand for concrete, a continuous Concrete Mixer On-Siteis the suitable choice. High-rise buildings, highways, road construction, dams all need uninterrupted workflow, and here is where you should go for this type of concrete mixer.
Choosing Us!
Requirements vary from project to project and so whatever may be your pick make sure to collaborate with a reputable supplier in Hemel, Hempstead! ST Concrete is the top recommendation of the people here as we are the pioneers in the field and have been serving efficiently for many years. Our rates and prices are market competent, and finding a parallel to our quality and pricing is a tough job. You can connect with us over a call or can visit our website. We value our clients more than anything else and thrive to give them the best service each time!