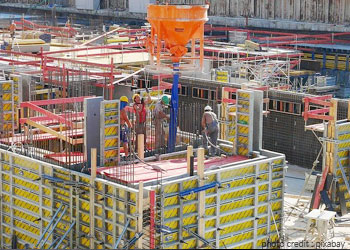 Concrete is the fundamental building block of any structure. The quality of the concrete used, determines the strength and the durability of the structure. But many people are not aware of the construction supplies and end up buying cheap materials that result in poor structure. Nowadays you can also order concrete online and this makes buying from a reliable supplier all the more important. You cannot blindly trust someone with your project and only a reputed supplier can assure you the right price and the optimum quality.
There are certain considerations that should be kept in mind before you purchase your supplies and order concrete online. Some of the noteworthy features are discussed here!
Know The Type Of Concrete You Want
With different types of concrete mixes available in the market, you need to choose the one that fits your requirement. Figure out if you need ready mix supplies or an onsite mixing process is more suitable! Based on your requirements, you can order concrete online and have no reasons to regret it later. Read out the ingredients and the ratio of the components present and discuss it with the supplier if needed. It is only after the complete knowledge that you are assured of your purchases.
Believe In The Supplier
This pandemic has brought most of the businesses online and we now heavily rely on the online ordering system. Now you can also get concrete and other construction supplies direct from the digital portal. But the one major concern that hits us is the quality of the supplies. Here procuring your construction supplies from a reputable supplier like ST CONCRETE assures the right purchase. So the next time you are thinking to order concrete onlinedo not forget to visit https://www.stconcrete.co.uk
Prices Are A Major Determinant
There is a myth doing the rounds that online purchases are expensive and you end up paying more money than you used to in the conventional method. Let us tell you here that you can place the order conveniently from your comfort and leisure and can get to view all the available supplies along with the prices offered. These prices are relevant to the products and the quality offered. ST CONCRETE is one such supplier who has a fair pricing module for its clients- both New and the Regular customers. Get the best rates in the market and the most affordable deals! So before you order concrete online, check out our quotations.
Be Clear Of The Payment Portals
Digital payments are easy and quick. The safe and secure payment gateway is the sign of a good supplier. Only reach out to the authentic company when you order concrete online. Check out the privacy policy and the cookie policy of the websites and the convenience of paying through credit cards, debit cards, PayPal, and other online wallets. The world is changing and so we are also trying to cope up with the growing requirements!