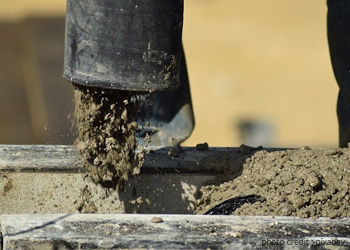 Whether it is a big-scale commercial project or a medium-sized building site, these days concrete pumps are a common sight. Earlier, crane pumps were utilized to lift big buckets full of concrete up at the construction sites. But the main challenge was that they hold one bucket at a time where the quantity was limited. Then the concrete pumps came into existence where transferring concrete at the construction site became faster. That is why these days everywhere concrete pumps are used for retransferring liquid concrete at the building zones.
A concrete boom pump is used on larger projects like a vast road or highway undertakings. It is usually mounted on a truck and retains a mechanical robotic arm to precisely place the concrete as needed. Moreover, they are bigger with lots of advantages to offer.
Benefits of Using a Concrete Boom Pump
• These are just not effective but economical which will lead to faster completion of projects in a shorter period. They offer less material wastage due to outstanding precision and quality concrete placement
• Concrete pumps have access to inaccessible areas. Whether you need to gush concrete on the ceiling of a huge building or in a foundation slab, concrete pumps can distribute concrete mix to almost any space without leaving spills and chunks on the way.
• Every business owner thinks of saving money and manpower. Concrete pumps save your time as less handling is required. Since concrete can be placed directly at the desired location, it also saves energy by reducing your costs.
• Weather change is not all an issue with a concrete boom pump.
• Concrete pumps reach over the top of structures, to place the concrete in locations where other types of equipment can't reach. This, making them convenient to use.
• Concrete pumps extend over the top of layouts of the buildings to place the concrete in areas as compared to the other kinds of appliances which makes them effective.
Now that you are well aware of the benefits of concrete boom pump, it is very important to choose a companythat offer you with best promising services. ST Concrete is one of the leading ready mix concrete suppliers in London. They also offer promising concrete boom pump services preferred both at big-scale commercial projects or medium-sized building sites.
Why Choose ST Concrete?
• High-quality concrete boom pump services are offered at reasonable prices.
• Weoffer pipeline supply as per the site's demand.
• Our team utilizehighly civilized time-saving devices for boom pump supply
• Our services are especially suitable for areas with regional access.
• Precise master experience of many years.
• We prefer to use the latest machine for reducing the wastage of materials.
Other than concrete boom pump services, they also offer Ready-mix concrete, onsite concrete, onsite mix screed, line pump, and barrowing services.
With the rise in globalization and the market being more competitive day by day, choosing concrete boom pump service by the ST Concrete offers you with best affordable services and you get an edge over the competitors.