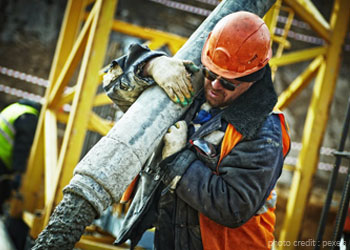 The construction industry faced a major setback in this pandemic and many eminent projects were put on hold. Some projects were shelved permanently and some are struggling for resurgence. So here we need tobe cautious of the decisions that we make and do not leave any gap for any mistake. We need to be calculative about the choices of raw materials we use for our construction work. Even selecting the best material supplier plays a significant role. Ready Mix Concrete is the first recommendation if you want to cut your costs and do not want to compromise on quality as well!
Readymix concrete is the factory mixed concrete that is churned in huge batches under the supervision of a guiding engineer. The accurate mixing ratio, the machine perfection, the right admixtures, and the correct way of transition make it a perfect choice.Itgives durability and strength to your structure. It is the choice of the big as well as small promoting companies as it is versatile and can be customised according to specified purposes. It renders several advantages and to name a few, let us scroll down below!
1.Lower Cost- Concrete accounts for nearly 30% -50% of the total structure cost and a crucial cut in this pricing can lower your entire construction budget.Readymix concrete is cheaper than on-site mixing as the factory batches are produced in huge quantities. The concrete suppliers in London can produce ready mix batches at a lower cost. This cost-cutting is significant for huge projects where you can make a remarkable saving! ST Concrete is known to offer the best rates in the market for all kinds of construction materials as well as equipment.
2.Eco-Friendly- The best part of ordering ready mix supplies from a reputed company is that you do not pollute the environment by the rigorous mixing process. This is a happy alternative to the dust and the dirt causing on site mixing. The sound of the concrete mixtures is deafening and you also contaminate the surrounding areas. So to keep it all clean and hassle-free ready mix concretemakes a perfect choice.
3.Quality and Consistency- Compromising on cost doesn't mean you have to stoop down for inferior quality products.Readymix concrete is far superior in quality as compared to manual onsite mixing as it is prepared in huge commercial plants and a perfectly homogeneous mixture can be obtained. Each different batch gives you the same consistency as required. The correct mixing ratio never gets altered and you get the finest quality of concrete.
4.Convenient Delivery- If you are wondering that procuring ready mix concretefrom the supplier would be an extra headache then let us tell you that the liquid concrete mix is carefully transited to the site through concrete trucks that have mounted barrels for no wastage-no leakage delivery. You can then use a concrete boom pump or concrete line pump service to accurately direct the place of deposition.