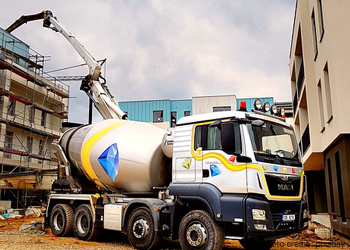 If you are a promoter and working on a concrete project, the first thing that you need to do is to look for goodConcrete Suppliers. Whether you need a well-planned patio, walkway, driveway, or something else, you will have to find professionals who can help you. You should maintain the quality of construction work. As such, it is imperative to look for a reliable concrete supplier in London. Note that hiring a professional supplier is more than making a phone call or a Google search and selecting prices that are too good to be true! You should follow these tips to ensure that your work is a combination of quality, reliability, affordability, and timeliness.
1. Determine the Correct Amount Of Concrete Needed
Make sure that you get the accurate quantity of cement delivered to your construction site. Make sure that your construction work goes smoothly. It helps to avoid unnecessary delays. Professionalconcrete suppliers make use of a concrete volume calculator to inform you of the exact amount of ready mix concrete in London needed for your residential or commercial project.
You need to provide them with the proper measurement (length, width, and breadth) of your construction project. They will provide you with the quantity of cement that you will require for your task. You can consult with concrete suppliers in UK. They will help you make the right decision.
2. Consider the Climate
One of the crucial factors for guaranteeing the smooth conveyance of your concrete materials is the climate. If your supplier makes arrangements for concrete delivery before time, consider checking the climate forecast on the day preceding the delivery. A mild or heavy downpour can radically downgrade the quality, performance of concrete, and make it more vulnerable than ever. Protect concrete from rain to avoid crumbling and cracks in the future. Choose reliable Concrete Suppliers, so that you can get on-time delivery of concrete materials.
3. Choose Concrete Suppliers with Excellent Client Support
Reliable concrete suppliers in the UK always invest their resources in improving the interpersonal skills of staff.
Go for a worker for hire with an agreeable disposition, and one who will invest time and efforts in examining your tasks and searching for alternative rational approaches to get your job done.
If you ever come across contractors who advise you to book appointments later, and are reluctant to get your queries answered, and never respond on time, it is better to stay away from them. You should not work with such people and continue with your search.
4. Analyze Costs and Expenses
Concrete suppliers will consistently furnish you with a free quote for your proposed undertaking. The standard of the thumb is to consistently go for all that that you can bear. Try not to pick a contractor, simply because his rate is lower than others, the quality of work may be lower than the cost that will make you suffer in the future. It is advisable to go for what is affordable, not what is viewed as cheap.