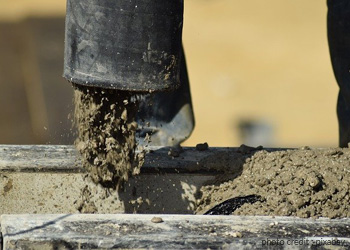 Ready-mix concrete is concrete manufactured in a batch plant. The ready mix concrete company produces concrete according to a set of proportions and then delivers it to the work site mounted on ready mix concrete supplier trucks. Once these trucks reach your site, the mixers may further process the concrete mixture. The earliest record of ready mix concrete was produced in the 1930s. Since the early 1980s, it significantly started to grow.
Ready-mix concrete is preferred over others because of the volume it can produce with precision and proportion. Using a predetermined concrete mixture reduces flexibility. A ready mix concrete supplier manufactures it under controlled operations, further transporting it to your site.
What Is The Process?
Ready-mix concrete comes with cement, sand, water aggregates, and other chemicals. The concrete is further transported to the site in transit mixers. Now, this can be used straight away with no need for treatment.
The plant includes a sophisticated system that monitors weigh-batching, water-cement ratio, the dosage of admixture, moisture content as required for production. The ingredients needed for preparation are tested for their quality and physical properties by experts.
What Are The Advantages?
A ready mix concrete company offers you packed-up benefits. Here are the following advantages of hiring a ready mix concrete supply
● Ready-mix concrete allows speedy construction due to a mechanized system
● Concrete supply reduces the cost of labour or site supervision
● RMC ensures consistency through accurate and computerized control as per the demand
● The production helps to minimize wastage
● RMC production is relatively pollution-free
● Control in resource and material results in saving natural resources
What Are The Disadvantages?
While many advantages come with ready mix concrete, one should also know that RMC has some disadvantages.
The materials are batched at the central plant, and the mixing process starts from the batch. So, if travel time is a concern, this can risk the ready mix concrete making it unusable for your site.
Ready-mix concrete companies have big trucks for transporting products. This generally leads to additional traffic. Also, not all areas may allow swift transportation of concrete. You may want to hire a barrow service in such a case, which can incur additional costs.
The time span between mixing and curing is 210 minutes. Modern admixtures do have the ability to modify them, but the amount and type of admixture are significant.
How Durable Is It?
Ready-mix concrete is well known in the market for its excellent durability. The ready mix concrete company mixes ingredients that make the supply more durable than before. Also, this totally depends upon your requirement. Besides, the sophisticated production plant uses high-quality machinery. This ensures that ingredients are added as per specific requirements, ensuring long-lasting durability.
Conclusion
Ready-mix concrete is selected due to its low cost and extensive usage. For most contractors and engineers, the main focus is to maintain quality. Using a ready mix concrete can reduce the cost with less chance of getting materials wasted.