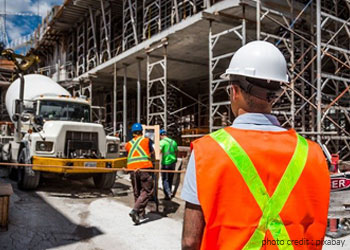 Concrete is the basic material for all your construction needs! No matter if it's a commercial project or a domestic one, you need to have the best quality supplies to give durability to your structures. Here the Concrete Supply Company plays a vital role in providing you with the desired concrete mix. If the supplier is a known brand and is able to fulfill all the specifications, you can have a sigh of relief.
Certain qualities to look out for in a concrete supplier are:
1. Quality Supplies
Quality is the first and foremost factor to look out for, when hiring a Concrete Supply Company. Always remember that a compromise in the mixing ratio of the concrete may not give you the desired results. Moreover, you may not even count upon the durability of the structure if you use inferior quality supplies. Only choose the best supplier who is known to maintain quality as promised. Short research and recommendation may help you collaborate with the best Concrete Supply Company in the UK
2. Fair Costs
A company that follows fair business practices and offers a consistent rate for the supplies finds itself a place in the market. Here ST Concrete stands as a true winner in offering supreme quality concrete mix and other construction supplies at rock bottom prices. We are serving the market for many years now and you will not find any complaint in our name. Our rates are market competitive and you will not find a parallel service provider in the market.
3. Timely and Punctual Delivery
The next thing that counts is time and punctuality. If your Concrete Supply Company delays the consignments and doesn't show up on time, time to ditch its services. A delayed supply may end up in delayed project delivery and you would certainly not want that. So rely on a supplier that stands true to his words. Here once again, the name of ST Concrete needs a mention as we are known for our punctual services and our clients' testimonials are proof of that.
4. Good After-Sale Care
A company should be there by your side through all thick and thin and so if you think that there lies a problem with the supplies or you need additional help, do not think twice before dialing the supplier and asking for help. The Concrete Supply Company must be there to serve you even after the contract is over. It is after all a foundation for a life-lasting relationship and only a sound supplier stands sturdy by your side.
5. Experience Counts
Last but not the least, look out for an experienced Concrete Supply Company. The more the number of years it spent in the industry, the more refined would be the quality and work. A brand name resonates with the quality service and with ST Concrete by your side you have nothing to worry about.
Simply visit our website to have a detailed view of our offerings and services.