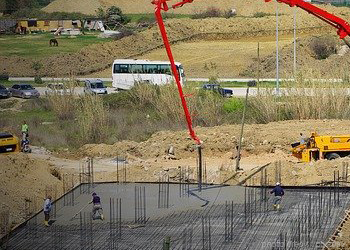 With the ever booming construction industry, the concrete mix choice still depends on the client's preference. If some prefer to buy ready mix concrete, others opt for on site mixed concrete. Both the mixes have their specific pro and cons. The scale of the construction project, the requirement placed by the engineer, and many more factors determine the concrete type you should order!
Here we will discuss some of the significant advantages of using on site mixed concrete and how it helps you slice the entire project's cost. So stay tuned.
On-Site Mixed Concrete Is Perfect For Smaller Projects
If you have a small concrete mix requirement, like for a domestic project, you should go for on-site mixed concrete. This helps you get a small batch of concrete as per the demand of the project. Unlike ready mix concrete, you do not need to buy the entire volume that the trailer truck carries. This helps in keeping the costs under control.
It Is Cost-Efficient
It is a known fact that if you choose to churn and mix the raw material at the site, you get a high reduction in the overall cost. The prices of the raw materials are way economical than the ready concrete mixture, and here is where you make a significant difference in the budget. The on site mixed concrete is highly economical and lowers down the entire cost of the construction project.
The Concrete Mix Is Fresh And More Effective
When you choose to have on-site mixed concrete, you get fresh produce made just minutes ago. The transition time between the making and usage of ready mix supplies is much greater, and so the concrete you receive is not that impressive. But on-site mixing helps you prepare a quick batch that's more effective and more durable. The proper water ratio makes it stronger and workable.
The Entire Production Is In Your Control
You have to calculate a rough estimate of the ready mix concrete and order it accordingly. This pre-ordering may result in surplus or scarcity of concrete, if the calculation goes wrong. But with the on-site mixed concrete, you have complete control over the production. You can hike or lower the concrete production as per your site requirements.
Eliminates Wastages
There is no chance of wastage with the on-site mixed concrete as you prepare it in small batches as per the usage. You do not mix the cement and the water in bulk so that you are not left with surplus portions. The unmixed raw materials can be appropriately stored for future use. This eliminates wastage and monetary loss.
ST Concrete is the supplier of construction materials in the UK, and you can get economical supplies from them. We deal in on-site mixed concrete, ready mix concrete, concrete pumps, barrowing services and much more.