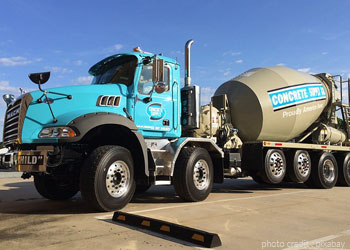 Concrete is perhaps one of the most commonly used materials used in construction projects and covers 30% to 40% of any structure's total cost. The quality of concrete used has a direct impact on the durability and strength of the design. It is how concrete mixed and prepared in factories comes in handy. Ready Mix Concrete helps to increase efficiency and minimize wastage of resources.
Ready-mix supplies combine stones, sand, and gravels and are customized to meet the construction project's requirements. Due to the customizable nature of the ready-mix concrete, customers prefer mixed concrete over the traditional one.
On the off chance, if you're planning to start a construction project shortly, you need to be aware of the advantages of using pre-prepared concrete mixes. This article highlights the benefits of using the ready mix concrete that makes it more logical over the concrete mixture at the construction sites.
What Makes Ready Mix Concrete a Popular Choice
• Consistency And Quality
The water-cement ratio, ingredients, workability ratio, and slump can be customized and prepared as per requirement. Owing to the improvement in the quality of materials used, Ready Mix Concrete eases the construction process. Incorporating the finished product, raw material, and high grade equipment renders consistent quality.
The traditional method of mixing concrete at the construction site requires time and manual labor to complete a project. ST Concrete started adopting advancements in technology. The manufacturing cycle in ready mix consumes less time and resources. Hence the use of ready-mix concrete improved the efficiency and effectiveness of the work.
The modern world needs to conserve the environment. Apart from producing sound, on-site preparation of cement produced a lot of dust and dirt. Offsite preparation of cement reduces sound pollution and minimizes the emission of dust. The pollution is better controlled and less inconvenience is caused.
Ready mix concrete comes with structural durability and enhanced service life. As a result, it is the first choice for commercial and residential construction projects. Readymade concrete mixture has proven to be a versatile product time and again. From its utilization to the mixing method, the process is custom-made as per the needs and demands of the consumer.
Final Wrap
Now that you know the benefits of ready mix concrete and that you want to implement it in your next construction project, there are several concrete suppliers that you can get in touch with. If you are looking for ready mix concrete suppliers in London, ST Concrete is here to give you all, depending upon your project requirements.
We are the industry experts since a long and know how to woo the clients with quality products under budget. Our construction supplies are superior in quality and match the industry standards. If you are looking for some ready mix concrete supplies on a strict deadline, then we can help you out. Simply get in touch with our executives to discuss about your requirements.