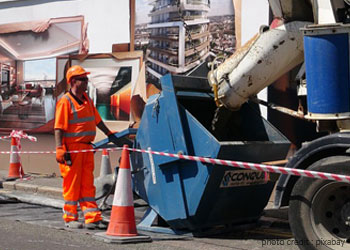 Concrete is the building block of your structure. The quality of concrete will decide the durability and strength. This makes it a crucial building component. There always lies a debate when it comes to choosing on-site concrete and ready-mix concrete. Both have their respective advantages and gains. It depends on customized requirements and the project scale.
Large projects generally go for ready mix concrete where the supply is instant and at a faster pace. It also helps to cut down on the labour cost and other overhead site expenses. So before guessing further, let us divulge the benefits of ready mix supplies.
Environmental Friendly
The first and the essential factor that keeps haunting you when you have site work is the safety of your neighbours and surrounding locale. The ready mix concrete supplies is an eco-friendly alternative to the on-site mixing process as all the churning and processing is done in enclosed factory premises. This reduces dust and air pollution to a considerable extent. On-site mixing results in exponential dust flow and is not recommended in a residential area.
Consistent Quality
With ready mix concrete supplies, you can keep your quality concerns at bay. The supreme quality of the concrete mixture is way above what we recreate on the site. The reason behind this is the engineered supervision and calculated ratios that experts decide. Depending on the structure requirements, the percentage of the sand, gravel, water, and cement is agreed to give you optimum benefit.
Quick Supplies
Ready-mix supplies are instant and in bulk. You do not have to keep your labours waiting for the mixing process as the supplier delivers it in huge mounted trucks, and you can give pace to your site work. Concrete supplies that come from ST Concrete boast superior texture, and we ensure the on-time arrival of the consignment.
Personalized Mixing Ratio
If your engineer has some specifications in mind, then that can be discussed with the ready mix concrete supplier, and the necessary adjustments can be made. Ready-mix supplies give you a hassle-free and seamless supply of the concrete and screed mixture, and you can get things done your way.
Efficient
Ready-mix concrete comes with retarders and admixtures that increase the durability and the strength of the concrete. This leads to an efficient structure building, thereby assuring you of a great job. The on-site concrete mix may go wrong sometimes if the labourers are not guided or appropriately supervised. Here ready supplies come as a safe bet.
Versatile Usage
Whether it is constructing a bridge or a basement, ready mix concrete can be adjusted for consistency and texture. This helps it to lend multiple usages at the site. With an engineered concrete mix, you can play your imagination. It is versatile and cost-effective.
With a good concrete supplier in the UK, you can save on your project costs and at the same time get better outcome. ST Concrete is a reliable supplier with top reviews and ratings from its client. For any discussion contact us at the earliest.