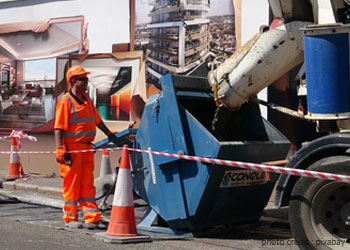 If you are coming from the construction or real estate industry, you will agree how difficult it is to procure the concrete you require. Even after repetitive instructions by the engineers, the labours fail to understand the requirements, and you do not get the desired mix. Here ordering premix concrete from a renowned supplier may play the trick to obtaining a cheaper yet efficient concrete mixture. But there are certain points you should keep in mind for a better buying experience.
1. Concrete Grade
You first need to ascertain where you will use your premix concrete and place an order accordingly. The concrete supplier near you may offer different grades of substantial supply, namely- M15, M20, M25, M30, and so on. The area of application, usage and the purpose will decide which would be the best suitable grade of concrete mix for you. You also need to ascertain the quantity of concrete in cubic meters or cubic yards before placing your order.
2. Fly Ash Should Not Be In Excess
There is a recommended limit of using the fly ash in thepremixed concrete, and this range varies from 15% to 25% of the mixture. But many suppliers manipulate this ratio and use fly ash in excess to reduce their costs and increase profits. You need to check out the amount of fly ash used in concrete so that you are not duped or cheated.
3. Ingredients Source
The ingredients of the concrete mix decide upon the final quality and durability of the supplies. A thorough discussion with your supplier will throw light on the source of raw materials. If they procure their supplies through a renowned place, it can give you the surety of a superior final product. So before you order your premix concrete, make sure you have done your research well.
4. Transportation Time
Concrete mix settles down and hardens quickly, and to avoid this, the suppliers use additives in the mixture. So you need to decide and judge the time taken in transportation so that your premix concrete reaches you in the right state and consistency.
5. Use of Admixtures
Admixtures become necessary at times, to increase the workability of the concrete supply. You need to see what kind of admixtures is used in the product and the side effects or benefits of the same. For instance, the use of chloride-based admixtures is not recommended as it may lead to steel corrosion. Just check out with the supplier and ask him to avoid using any admixtures containing chloride so that your structure stays strong and durable.
6. Test the Concrete
Before you start working with the concrete bulk, you need to test it for workability and strength in a small area and ensure that you got the right batch ofpremix concrete for your site.
ST Concrete ensures that you have a cost-effective and the right supply of premix concrete for your site work, and we also offer you numerous services and products related to your construction business.