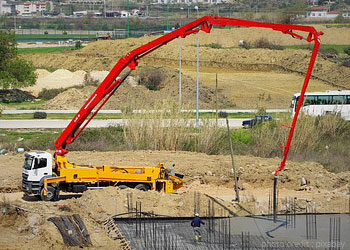 Concrete placement is critical, and you'll need to hire a concrete pumpingservice to give efficiency to your site work. Both Boom Pump Service and Concrete Line Pump Service have their own set of features, and you must choose the appropriate service based on your needs. Here, we'll go over some of the primary advantages of hiring a pump service to deposit your concrete on the construction site!
It makes a manual task simpler.
Dumping concrete is a time-consuming task. If done manually, it requires a significant amount of human resources as well as manual assistance. A Concrete Line Pumpservice from ST CONCRETE, on the other hand, makes this work much simpler, more convenient, and safe. A machine pumping guarantees that no concrete comes into touch with the skin, reducing the risk of skin rashes and other health problems. It also lowers on-site traffic congestion, ensuring a smooth and safe work environment.
Obtain the Highest Level of Work Quality
With a Concrete Line Pump, you can get everything you need for a great job on the site! With inexperienced labour and limited resources, you won't be able to create the same work atmosphere. Your supplies are delivered and deposited on time and without waste.
Saves you time
Using construction tools and equipment is a smart option since machines are often more efficient and faster than humans. The speed of aConcrete Line Pumpis unrivalled. If you do all of the concrete dumpings by hand, you will not only lose a lot of time, but you will also spend a lot of effort supervising and regulating every step.
Get Service that is good value for money
If you employ a Concrete Line Pump from ST Concrete, the wage you would pay your labourers for a similar service may be dramatically lowered. The machine service costs a fraction of what a manual service would and provides more precise and quicker concrete placement at the specified location. Low-cost services boost earnings and enhance income for your company.
Concrete Line Pump Assures Consistent Work
A machine never gets weary or requests a break! Expect consistency in your site work when you choose aConcrete Line Pump service. A free-flowing work-in-progress is critical to complete any project, and ST CONCRETE always provides you with construction materials that make your job easier. You have full control over the work process with a concrete pump, and you may start or stop it as needed.
You cannot ask for a better Concrete Line Pump and other construction material provider in the UK than ST Concrete. We are the market's pioneers, with a long list of prestigious clients. Due to our honest work ethics and high-class professionalism, we have become a household name. All of our goods and services are reasonably priced to provide you with good value for your money. You may also use different machinery and concrete mixtures for your job in addition to the line pump!