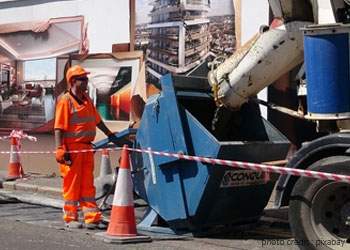 Have you considered the advantages of on site mixed concrete during the planning phases of your recent project? Let us explain if this isn't the case.
Budget
One of the major advantages of using on site mixed concrete is the level of control you have. You see, using this procedure, you'll get exactly the quantity and on site concrete you need. As a consequence, you're in charge of your budget since you're only paying for what you consume. It keeps a lot of unwanted concrete out of the landfill!
In terms of quality, all of the greatest onsite mixed concrete services will ensure that you get concrete manufactured from just the best components. Also, bear in mind that the mix may be adapted to your requirements, so if you need a harsher mix, that can be made up, or something more workable, that can be readily fixed up! ST Concrete can assist you if you believe that on site mixed concrete is the best option for your project.
Concrete Consistency
Contrary to the ready-mixed concrete, on-site gives you greater control over the concrete's consistency. This is because the elements that go into the concrete will be kept separate until the batching process with the volumetric mixers that will be employed. This means you'll be able to choose a precise consistency that meets your requirements.
If the consistency needed changes midway through the project, don't worry; since it's on-site, it can still be adjusted! Many businesses provide next-day or even same-day delivery options. So get your raw materials handy and start preparing your on site mixed concrete.
Fresh Batch Each Time
This is another on-site concrete advantage. If you keep the manufacturing on-site, your crew will always have access to new concrete. It's always fresh when it comes to spilling. There may be times when your project will be delayed, but it cannot be avoided, and the fact that you can keep the concrete fresh is a huge plus.
It's worth noting that if conventional drum mixers are used, delays may occur due to the requirement to carry pre-mixed concrete in a drum from the yard to the job site, which means there's a danger it may go off. However, with anon site mixed concrete service, you'll be able to amend or extend your order on the spot since the concrete suppliers will be able to make the precise sort of concrete you need—fresh!
Waste Reduction
It's simpler to scale your demands in proportion to project size if you keep in mind how much more control you have with this concrete setup when it comes to on site mixed concrete. Working on a massive project? Volumetric mixers would be advantageous since they can hold up to twice as much as typical drum mixers. Is it possible that it's a smaller project? Similarly, on a small site, the mixers may easily create lower amounts. This allows you to have the quantities you need while also reducing waste.