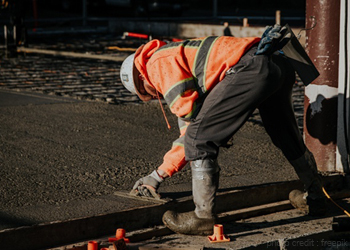 Floor screeding may seem to be as easy as pouring conventional cement mixed with aggregates and water over a floor foundation. But when applied inappropriately, it may have a significant negative impact on the condition of the floor and can be expensive to fix. It is critical to prevent any faults while structuring a final surface since quality must be attained here to guarantee durability.So the correctscreed mixapplication becomes a vital take! Here are the three crucial steps you need to follow!
Select The Appropriate Vendor
In a market flooded with floor screed suppliers, deciding which one will give the quality you seek is a crucial choice. Before making any decisions, we suggest speaking with your supplier and asking as many questions as possible. You'll be able to see right away whether the provider has adequate expertise to handle your job. Inquire about the equipment they employ and their team. Once you've found someone with appropriate expertise, they'll be able to assist you with planning, selecting the right screed mix, screed laying method, and staying within your budget.ST Concrete here stands as the best choice as we offer the best quality within a specified budget.
Select The Right Floor Screed Mix
There are a variety of screed mix and brands available on the market. As a result, choosing one for your next project should not be a hasty choice. Each kind is best suited to a certain project. Let's take look at the most common ones!
a) Traditional Screed: Cement and sand are blended in a 1:3-5 ratio to form a surface appropriate for laying tiles, wood floors, vinyl, and other materials.
b) Free-Flowing Screed: They are typically utilised in large spaces like industrial halls.
c) Screeds That Dry Quickly: Due to the limited time available in the building schedule, contractors choose accelerated screeds that dry only a few days and are ready for the final floor finish installation.
Selection Of Correct Process of The Screed Mix
Another factor to consider is how the screed mix is combined. The location of the site, as well as the amount of space and time available, should influence your selection.
One of the major advantages of having a screed mixed on-site is that it is both efficient and cost-effective. It is also suited for most projects when handled by experienced personnel.
Hand mixingrequires a lot of workforces. Thus it's only suggested for small areas.
When mixing greater volumes of screed, free-fall mixing is sometimes employed. When mixing basic concrete, the procedure works well, but it often fails when attempting to create a high-quality screed. As the persons in charge of mixing are not always able to retain the appropriate ratio and mix it effectively, the products are of low quality and break quickly.
Volumetric mixers are the most cost-effective and high-quality delivery technique, mixing massive amounts. There is almost no trash produced, and much timeis saved. Volumetric trucks can make a floorscreed mix on the spot, combining all components thoroughly and producing a high-quality screen.
Ready screed mixuses the drum mixing truck and delivers it to the job site. This term is often used when large volumes of screed are required for industrial applications.