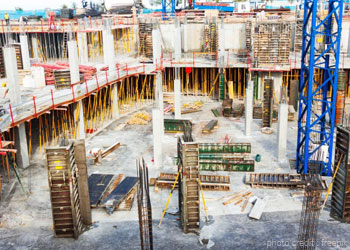 Completing a building project is a challenging task. However, with technological advancement, work patterns have become more convenient. Machines and new-age technology have made work easier and faster. Professional concrete pumping increases the efficiency of the site works by reducing the demand for people and they are able to meet strict deadlines. Pouring concrete has become precise and quicker with such professional help.
Concrete pumps come in various sizes and types, including portable and stationary models. For a variety of building projects, professional concrete pumping is quite effective. Concrete pumps are widely used on building sites today, regardless of their size.
These pumps may be utilised in both commercial and residential construction projects. This is due to the significant advantages it provides. Professional concrete pumping makes the building process easier while increasing project accuracy.
You may choose between two main pumps depending on the amount of concrete you'll be pouring. Boom pump concrete can pour a big amount of concrete, whereas line pump concrete can only pour a small amount.
Professional Concrete Pumping Has Several Advantages
There are numerous benefits of employing concrete pumps. However, the ones stated below are the most significant ones.
1: Increased Speed
One of the most significant features of construction projects is the deadlines or the timeframe of completion. A professional concrete pumping enhances the speed ensuring your work is not delayed.
Your task gets easier and more efficient once you purchase or rent a concrete pump. The pumping equipment is installed on trucks or trailers to provide them with easy access to difficult areas.
2: Superior Work
Concrete pumping through professional methods doesn't require you to add excess water to the mixture to make it portable. You can keep the thickness and consistency intact. In addition, the mixture will not be contaminated by dirt or other debris (which might compromise its quality). Professional concrete pumping will provide you with a high-quality, long-lasting mixture as well as structural strength that needs little to no maintenance.
3: Different Sizes of Pump Machines for Different Requirements
Concrete pumps are available in various sizes, depending on the height or length of the site structure. Boom pump concrete may range from 50 to 200 feet when mounted on a vehicle. Even at 200 feet, this pump can deposit the concrete quite easily.
The line pump's range is from 125 feet (38 metres) to 393 feet (114 metres) (120 metres). These trucks are also available in various configurations, each of which is tailored to the needs of specific projects. In limited locations, single-axle trucks are employed, whereas multi-axle trucks are used for complex tasks.
4: Less Workforce Requirement
In conventional methods of concrete deposition, you need many labourers for onsite work. However, the workforce can be decreased with the use of professional concrete pumping. This can help you reduce labour charges and save you from incurring high costs.
5: Improved Precision and Accuracy
You must avail of professional concrete pumping to obtain higher accuracy and precision. These concrete pumps will deliver the liquid concrete accurately even in inaccessible areas.
The Bottom Line
ST Concrete is well-versed with the construction industry and its needs and dedicatedly serves patrons in the UK. We have the most qualified and experienced team of professionals that can make concrete construction work simple and cost-effective.
We provide a wide range of concrete pumps to our clients at a reasonable cost. Our professional concrete pumpingis quite popular among our clients and you can try our service if you have a site-work lined up!